National
45th Annual National Police Memorial Service
Abdur Rahman Khan
The last Sunday in September marks the Canadian Police and Peace Officers' Annual Memorial service on Parliament Hill, with yesterday denoting the 45th such ceremony and the first full-scale, in person ceremony since 2019.
Ontario Provincial Police (OPP) Commissioner Thomas Carrique was joined Sunday by members of the Hovingh family, among colleagues and loved ones representing police services across Canada, to commemorate the sacrifice made by each police and peace officer recognized by the memorial.
This year's ceremony paid tribute to the following fallen officers:
OPP Provincial Constable Marc Hovingh;
Royal Canadian Mounted Police (RCMP) Constable Alan Poapst;
RCMP Constable Heidi Stevenson;
Calgary Police Sergeant Andrew Harnett;
RCMP Constable Shelby Patton; and,
Toronto Police Detective Constable Jeffrey Northrup.
While several of these officers have been acknowledged in the virtual memorial ceremonies in 2020 and 2021, they were formally added onto the memorial in yesterday's service. Additionally, the historic deaths of Surrey Police Constable George McDonald and RCMP Superintendent Dennis Massey were honoured through their inclusion on the memorial as well.
Last week, 165 riders from 20 police services cycled in the Ride to Remember to the seat of Parliament Hill in preparation for the memorial ceremony and to honour the sacrifice of their fellow officers in their own way. The National Peace Officers' Memorial Run also began last week, with participants taking off in Toronto on Thursday and arriving in Ottawa on Saturday in preparation for Sunday's ceremony.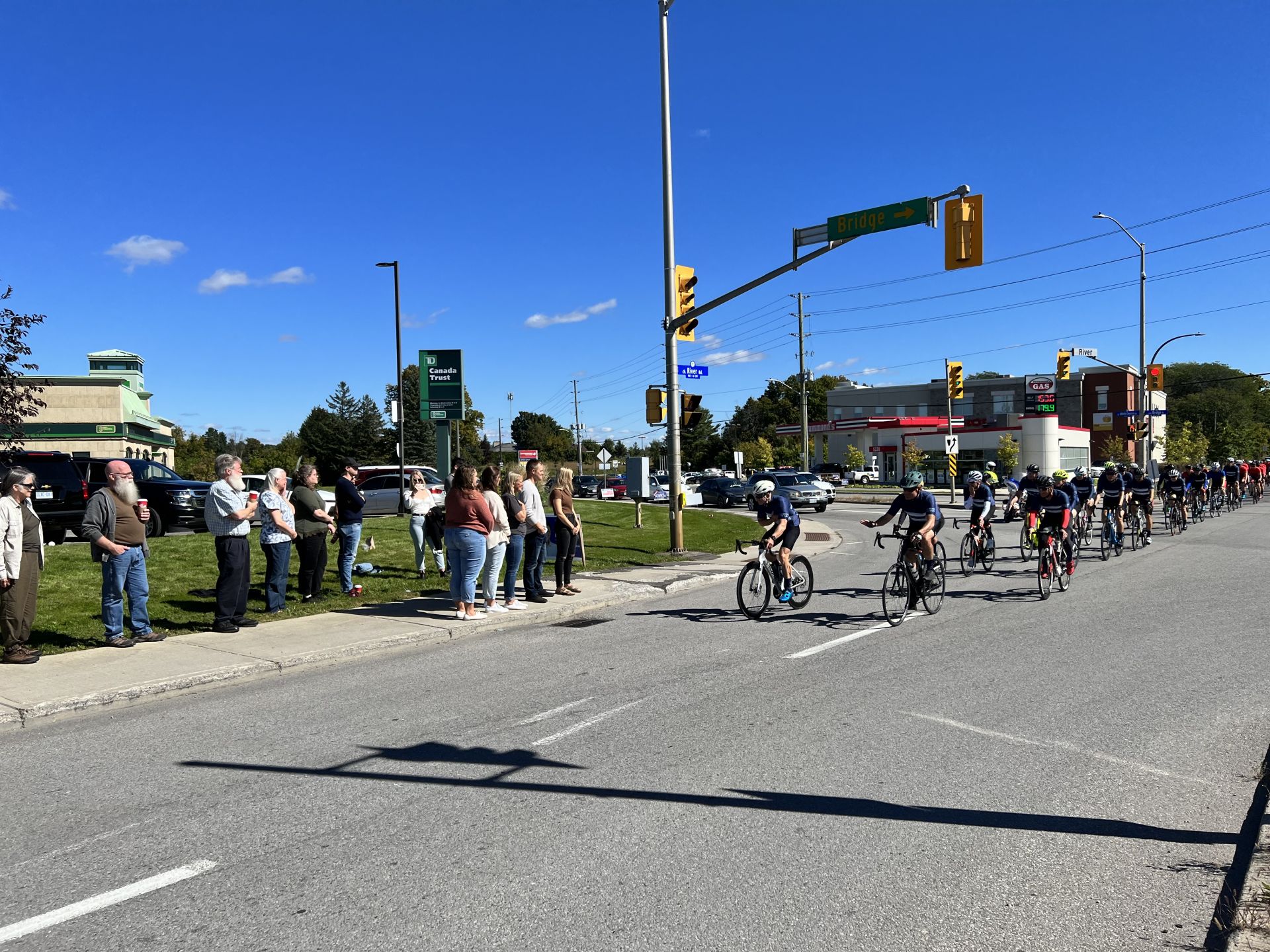 OPP Commissioner Thomas Carrique leads the Ride to Remember past an awaiting crowd, including members of fallen officer PC Marc Hovingh's family.