Province
Honouring Missing and Murdered Indigenous Women and Girls
Sathia Kumar
On May 5, the Ontario Provincial Police (OPP), along with individuals and organizations across the country, show our support for Red Dress Day by wearing red or publicly hanging red dresses in remembrance of missing and murdered Indigenous women and girls (MMIWG). These displays act as a powerful visual representation of the pain and loss felt by the families and friends of victims as well as survivors. On Red Dress Day the OPP Indigenous Policing Bureau asks you to reflect and learn more about the ongoing national tragedy. Individuals are also encouraged to honour MMIWG by working together to embrace and support community healing.
How Red Dress Day began:
In 2010, Jaime Black, a Métis artist from Winnipeg, started The REDress Project in response to the issue of missing and murdered Indigenous women and girls. Inspired by a demonstration in Colombia involving local women gathered in the capitol's public square, she knew she needed to bring that energy home.
Jamie recounts: 'They were all women who had experienced having people in their families go missing, without any kind of recourse, there were about 40 women wearing red dresses. One woman in a red dress climbed to the top of the statue in the middle of the square, and she called out, 'Where are they?'
The REDress Project, highlighted the epidemic of violence against Indigenous women and girls with hundreds of red dresses displayed in public spaces across Canada. Each dress symbolized a missing or murdered Indigenous woman or girl. It has since evolved into a national movement to educate and bring awareness, as well as acts as a conduit for individuals experiencing violence to share their own stories. The color red has become a symbol for MMIWG across North America, extending well beyond Black's work.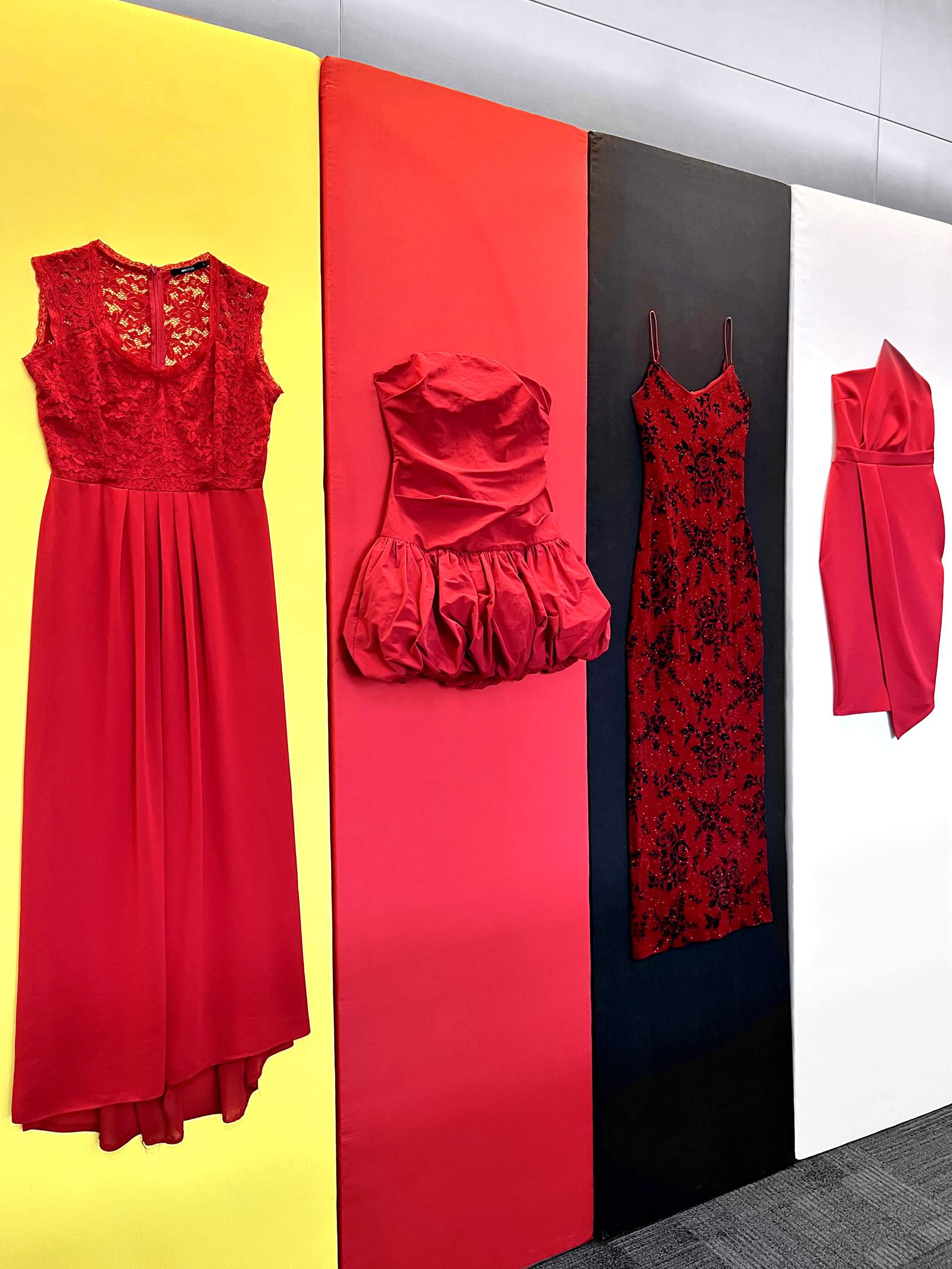 Cultural significance of the colour red:
The colour red holds sacred symbolism in Indigenous cultures. As one of the four sacred colours on the Medicine Wheel, red represents fire, energy, and blood. Red also represents love; the love for all things on Mother Earth, and a gentle reminder for us to care for one another. It is often said that red is the only colour that spirits can see, and is used to call the spirits of missing and murdered women and girls back to their loved ones.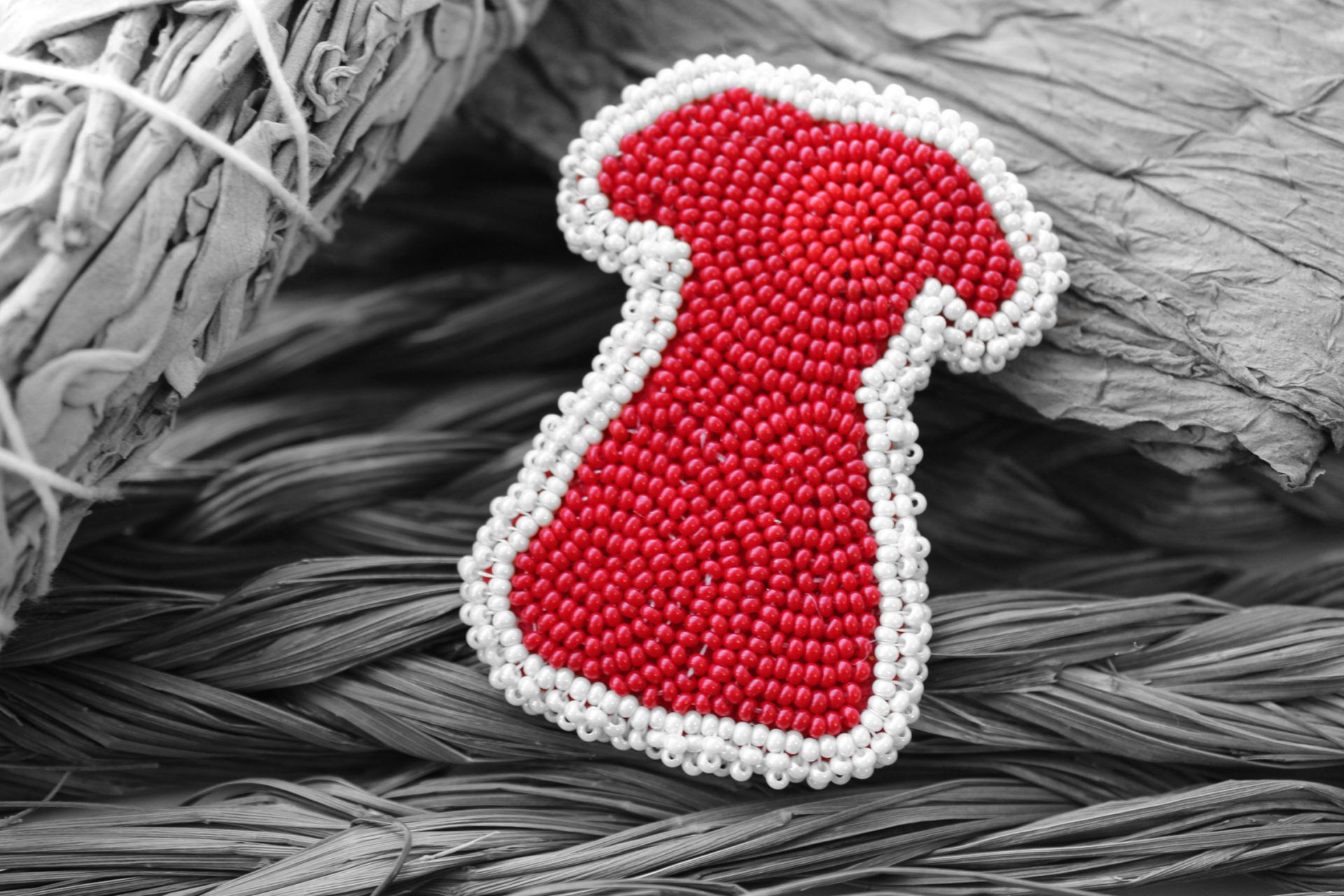 The OPP MMIWG Team:
With an ongoing commitment to address violence against Indigenous women and girls, the OPP established the MMIWG Team. Developed in response to the Government of Canada's National Inquiry into Missing and Murdered Indigenous Women and Girls (MMIWG), the role of the MMIWG Team is to ensure an organization-wide implementation of any applicable Calls for Justice identified in 'Reclaiming Power and Place: The Final Report of the National Inquiry into Missing and Murdered Indigenous Women and Girls'. 
The team is tasked with enhancing the OPP's response to the Calls for Justice by further evaluating what is already in place, expanding upon best practices, and identifying initiatives, activities, actions, and policies that can improve police service delivery. Prioritizing community engagement by building meaningful relationships with Indigenous communities will help guide the organization in making the necessary, Indigenous-led changes. Working closely with OPP program area subject matter experts, the MMIWG Team will support the development of action plans to facilitate extensive internal and external communication. This collaborative approach will focus on the importance of engaging with Indigenous communities throughout our continued work towards reconciliation, equity and inclusion.
As we work to address the ongoing tragedy, a priority for the MMIWG Team is enhanced engagement with survivors and impacted families and community members of MMIWG. Indigenous women, girls and 2SLGBTQQIA+ people all have the right to feel and be safe in their communities, wherever they live.
For more information on the role of the MMIWG Team visit opp.ca/MMIWG.